Highly Technological Structured Microservices Insurtech Platform
Challenge:
My boss wanted a cool website with micro-animations and a powerful visual impact. Real challange was that he wanted it to be done really fast.
Solution:
I've created from scratch (I never use any template!) a black and white high contrast design with micro-animated geometric shapes made with Adobe Illustrator.
Intuitive navigation and high visual impact design.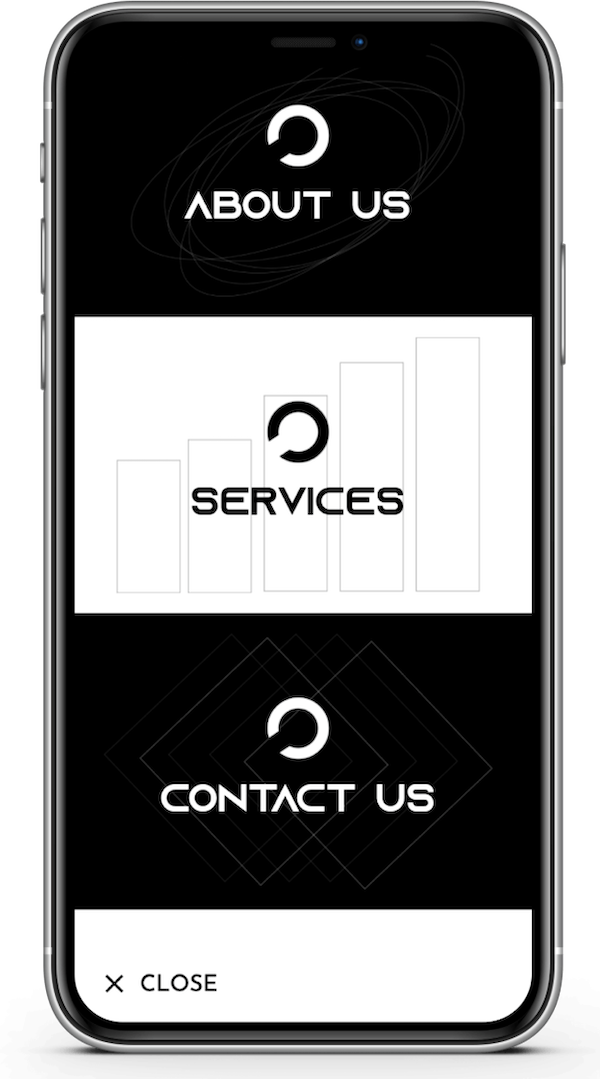 Using a headless CMS such as Strapi I've been able to optimize the time of the web development. There a three major components for the pages of this website: Payoff, Sections and Meta.
Prototype made with Figma. Developed with React.js, Gatsby and Strapi